Associates

Louis J Lafrado is co-owner of L&D Associates Consulting Group, Inc and serves as president of the firm.  He has more than 30 years experience in grant writing and program development and management.   His career has included work in biomedical research, public health, green technology, and education.  He has held faculty positions at The Ohio State University and New Mexico State University.  He has provided expertise to a variety of federal agencies for grant and program reviews.
He holds a Masters degree from North Dakota State University and was awarded a doctoral degree from The Ohio State University College of Veterinary Medicine in 1986.
Lou plays hockey and manages the www.prohockeynews.com web site.  He also enjoys photography and learning to play guitar.
505.856.2539

Robyn Socal joined L&D Associates in 2005.  She has been working as an associate grant writer and technical writer, assisting clients and helping to secure over $800K in project funding.
A graduate of Auburn University, Robyn earned her Bachelor of Aerospace Engineering in 2000.  After graduation, she resided in Egypt and England before returning to the United States.  Prior to joining L&D Associates, Robyn was worked with a variety of non-profits, including child welfare and family assistance, disease prevention and military spousal support.
A native of California, Robyn now calls Gig Harbor, Washington home.  She enjoys spending time with her family on the water, traveling, cooking, reading, and doing anything outdoors.
Jack Watrous is an Associate with L&D, having joined in 2009 to bring scientific and technical background along with extensive contract and SBIR experience to L&D's portfolio.
Dr. Watrous has a Ph. D. in Nuclear Engineering from the University of Wisconsin, and has over twenty years of experience working with various components of the DOD and DOE.  His technical expertise lies in the areas of high power microwave technology and computational plasma physics.   In past efforts, he has worked in the areas of inertial and electrostatic fusion, magnetohydrodynamics, and code development.
Off hours, he enjoys both playing and officiating ice hockey, running, and studying the interplay of politics and macroeconomics.

Roberta Meehan has more than 30 years of broad experience in the hospital, pharmaceutical, consumer product, and medical devices industries: basic and clinical research; regulatory affairs, including NDA filings; logistics; operations; and promotion compliance. She led cross-functional teams, including co-marketing partnerships with major companies, to design effective systems in support of organizational needs, building consensus among diverse stakeholders, and effecting implementation through appropriate communications and applications of technology. She holds a B.S. in Microbiology from the University of Maryland and has done graduate work in public health and business. Roberta volunteers for the leading nonprofit agency in Mercer County, NJ that provides comprehensive services to individuals and families affected by domestic and sexual violence. Roberta assists with planning, and participates in, the training of volunteers who advocate for victims. She has served on the board and participates in fundraising and development activities.  For relaxation Roberta enjoys gardening, reading, and theater.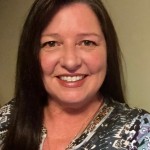 Jill Rothwell:  Driven by a passion to tell a great story that is pragmatic and written to acquire grant procurements for both individuals and institutions, Jill Rothwell has joined L&D Associates Consulting Group. Her extensive career as a wine industry professional includes sales, management and distribution experience for luxury, premium, and volume wineries in the portfolios of large corporations, start-ups, and boutique companies.  She returned recently to continue her education at Grand Valley State University.  A native of Indiana, she holds a Bachelor of Arts in English Literature from Indiana University in Bloomington, IN.
Residing in Grand Rapids, Michigan, she enjoys spending hours on the shores of Lake Superior in the Upper Peninsula of Michigan with her husband and Golden Retriever, hunting for the ever elusive Lake Superior Agate.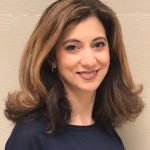 Michelle Catalano: Michelle has over 20 years of experience as a health sciences librarian including 12 years working under three multi-million dollar federal contracts. She has been the author, co-author and consultant for NIH grant proposals and has taught beginning and advance proposal writing classes across the country for 15 years.  She has reviewed over 275 grant proposals, making funding decisions and working with awardees to ensure successful project completion.
She has a Masters Degree in Library and Information Science from the University of Arizona and a Bachelors in Psychology from the University of Colorado.
In her spare time, Michelle enjoys spending time with her new husband, watching The Simpsons and travelling.
Catalano@landd.net
Partners