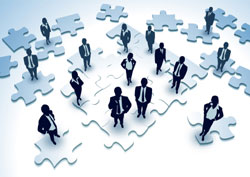 L & D Associates is committed to the supporting organization and community development efforts through its grant writing, program development and management services.
Our services include:
Planning facilitation and preparation of strategic and business plans
Community needs assessments
Venture planning for income-generating programs
Organizational capacity assessment
Preparation of funding applications
Program design and financing for community development programs in consumer and residential lending, consumer financial literacy, homebuyer education and counseling and economic development
Leveraging community or regional programs to enhance the savings activities of community members
Program evaluation
L & D offers a thorough yet practical understanding of government programs and their intersection with private program development and management, market-specific lending and consumer education initiatives.
Loan Fund/Community Development Financial Institution (CDFI) Development
Community Development Financial Institutions (CDFI's) are private-sector, financial intermediaries with community development as their primary mission. While CDFI's share a common mission, they have a variety of structures and development lending goals. All are market-driven, locally-controlled, private-sector organizations.
CDFI's measure success by focusing on the "double bottom line" — economic gains and the contributions they make to the local community. CDFI's support businesses, housing, voluntary organizations, and services central to revitalizing our nation's poor and working class neighborhoods. The positive effect that CDFI's have on their communities should not be underestimated.
Financial Literacy Training
Financial literacy training is a necessary component of any community development or individual asset-building program.
Training needs to be structured to support the participants' progress toward meeting their savings and asset goals.
Training must provide program participants with opportunities to develop skills and acquire knowledge necessary to effectively manage their own financial situation.
Training should be designed to meet the participants where they are when they start the training and build on what they know in an affirming and participatory way.